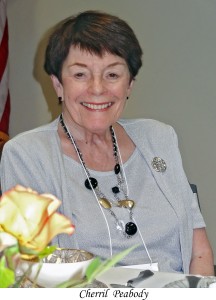 Hope to see you at our Showcase meeting on September 23rd, where you will have the opportunity to sign up for interest groups.
Folks have suggested several new groups that you may be interested in helping to form:
A political action group is one which would have group members express support for AAUW positions to their elected officials via letters, postcards or visits.
Another related idea is a book group that reads about political topics.
A third idea is a group whose members would attend chamber music concerts together.
Interested? Come to the Showcase and sign up. We need engaged and interested members.
All ideas are welcome for new interest groups, just let me know before the meeting, so that I can have a sign-up sheet ready. Contact me at capeabody@comcast.net or 916-973-0821. I hope to see you there!