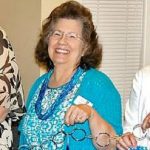 As we prepare our December message, it is approaching Thanksgiving and we would like to start by saying how grateful we are for our board and all the members who have helped with all our activities. There is power and energy in working together, and we can change the world for the better.
So far there has been a tabling event at California State University, Sacramento with our CSUS affiliate, the "Equal Means Equal" screening with the AAUW Citrus Heights-American River branch on getting the Equal Rights Amendment passed, once again partnering with other women's groups for Take Back the Night, and November's Deeper in Debt panel on women and student loans. Special thanks go to the ladies who lead these events: Ashley Anglesey, Deborah Dunn, Morgan Glover, and Liz Jordan. Without their committee leadership, these programs would not have happened.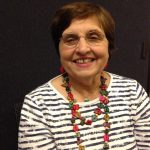 We also want to express special thanks to our often unseen and unsung heroines, the ladies behind the scenes on EVERY program
 Shari Beck – e-blasts
Dawn Arnone Boyd – reservations and registration
May Ruth Lynch – paying the bills
Cherril Peabody – publicity
Kim Rutledge & Angela Scarlett – newsletter and website
Angela Scarlett – Eventbrite links and set-up
This is only our most recent gratitude list. We cannot say thank you too many times!
If you have not read AAUW's newest study, Deeper in Debt, please do. You may download the PDF from the website or get a copy at the holiday luncheon on Dec. 9. Our panel provided even more insight, including a fruitful discussion on how housing costs are a much bigger factor than tuition in California. The November issue of the Kiplinger Retirement Report has an article on student loan impact on seniors. "Borrowers age 60 and older had $66.7 billion in student loan debt in 2015, up more than 700% from 2005, according to the Federal Reserve Bank of New York."
Lastly, the California AAUW vote to fix our charitable status did not pass. In this particular election there can be no NO votes, only yes. Twenty-six people voted no, so we have to do it all over again. This is expensive, and the attorney fees also take large sums of money that then cannot go to mission-based programs. We have been granted the opportunity to repeat the vote, and it will happen after Thanksgiving. Keep an eye on your email, and then vote yes. Questions may be referred to RuthAnn Hines of the State Governance Committee. Thank you.
Have the holiday season of your dreams, Donna & Marty