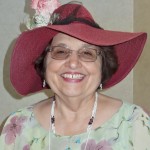 Has this year flown by! We will be installing new officers at the May 19 meeting. We hope you will attend. Before we move on to next year, let's pause to reflect on all we have accomplished this year. Some of the highlights:
In October we co-sponsored the screening of Equal Means Equal with the Citrus Heights – American River branch. This joint venture was a huge success, reaching many new people and bringing to light the plight of the Equal Rights Amendment. AAUW-CA recognized this as an outstanding meeting.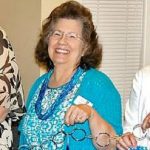 We followed this up with a meeting on Deeper In Debt: Women and Student Loans in November, with fabulous guest speakers for our panel discussion. Once again we reached out to the community and a new audience.
The Inter-Branch Council annual meeting featuring a funds speaker in January was the best attended in recent history. Thanks to all our members who came out. We reinstituted the silent auction, and our branch came away with enough donations and auction gains to complete our 100th Anniversary Research and Projects Grant. What an accomplishment – two years before our 100th anniversary.
What a year! This is only the short list. We have accomplished so much more. Thank you to everyone who made this year such a success. We have a wonderful branch and so much to appreciate.
Marty and Donna
On a personal note, I know the branch will be in wonderful hands next year with a great group of dedicated women on the board. It has been a pleasure to serve as one of your co-presidents. — Marty