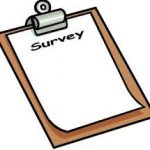 What are the most pressing issues for women and girls in Sacramento County?  You can help set the agenda for the newly forming Commission on the Status of Women of Sacramento County.
A group of more than 40 community leaders, including members of CHAR and our branch, are working to establish a Sacramento County Commission.  We need your input about how the new commission should focus its priorities. Please take a few minutes to answer this online survey:  https://www.surveymonkey.com/r/GY6L98H
Our next meeting is scheduled for July 24 at 6 p.m.  Everyone is welcome.  Contact me for details if you would like to attend
Watch for a Public Forum in August to kick off the public effort.