Public Policy Updates by Ashley Anglesey, Public Policy Director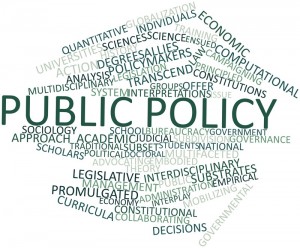 Social movements such as the #MeToo, #TimesUp, and #WeSaidEnough campaigns have had a huge impact on the 2018 Legislative Session, resulting in the introduction of over a dozen bills related to fighting sexual harassment and improving the workplace in California. AAUW California co-sponsored two bills:
AB 2282 (Eggman) was signed by the Governor and Chaptered by the Secretary of State into the Labor Code on July 18. This bill refines language from previous laws to prohibit employers from asking for prior salary information in the job interview process, and from using this information discriminatorily if they obtain it.
SB 1284 (Jackson) is currently in the Assembly Appropriations Committee. This bill would require private employers with 100 or more employees to submit to the Department of Industrial Relations employee data broken down by race, ethnicity, and sex for each job category. Doing so could substantially improve the Gender Wage Gap and promote more transparent working conditions, as well as provide data that will help efficiently identify patterns of wage disparities and allow for targeted enforcement of equal pay laws when appropriate.
Other bills AAUW California is watching:
Assembly Bills: 1867 (Reyes), 1868 (Cunningham), 2186 (Thurmond), 2713 (Rodriguez), 2747 (Holden), 2785 (Rubio), 2819 (Holden), 2979 (Burke), 3080 (Gonzalez Fletcher), & 3081 (Gonzalez Fletcher).
Senate Bills: 224 (Jackson), 320 (Leyva), 419 (Portantino), 691 (Lara), 820 (Leyva), 908 (Nguyen), 984 (Skinner), 1284 (Jackson), 1300 (Jackson), & 1343 (Mitchell).
You can track bill information by going to http://leginfo.legislature.ca.gov and entering in the bill numbers in the "Quick Bill Search" box on the main screen. Further analyses of these bills and policy advocacy will follow in newsletters to come. If you are interested in being part of the Public Policy Committee, I would LOVE your participation! Please email me at ashleyanglesey@gmail.com.
November 2018 CA Ballot Proposition Forum on October 13
On October 13 at 10 a.m., AAUW Sacramento is co-sponsoring a forum on the November 2018 Ballot Propositions with the AAUW Citrus Heights- American River branch. Professor Mary-Beth Moylan and a panel of McGeorge Law School Students will review the propositions on the November 2018 ballot. A Q & A will follow the panel.
Register for free on Eventbrite. Here is the Ballot Proposition flyer.