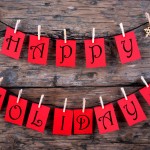 If you are reading this on December 3, it is the deadline to register for the luncheon is today.  If you drop a check in the mail today, please contact Dawn Arnone Boyd immediately. Her information is available in your directory.
Please join us for our always-enjoyable holiday luncheon, which will again be held at North Ridge Country Club on Saturday, Dec. 8 at 11 a.m. The setting is lovely, and we are delighted to have Celeste Roseberry-McKibbin, Ph.D., the founder and director of Love Talk Read, as our guest speaker.
Please bring new or gently used children's books for Love Talk Read. Reading to children greatly enhances their chances for success in life. This group donates books for children up to 12 years of age to numerous organizations both here and abroad. If you want to make your book donation go further, you may want to check out the Friends of the Sacramento Public Library Book Den or your local branch's book sales.
This is our third year collecting for this wonderful organization. This year, our goal is to collect 300 plus books.
The menu selections are burgundy braised short ribs with whipped potato and seasonal vegetables or butternut squash ravioli with brown sage butter, Parmesan cheese and glazed baby carrots (vegetarian). A vegan meal is available by request. Salad, bread, coffee, tea and chocolate mousse cake are included in the lunch. We have been able to lower the price from last year to $32. Parking is free, and there is a full no-host bar.
Reservations are due by Dec. 3. Click here to print the form if you wish to pay by check made payable to AAUW Sacramento. Mail to Dawn Boyd to her address in the directory or click here to register and pay with Eventbrite.
See you at lunch!