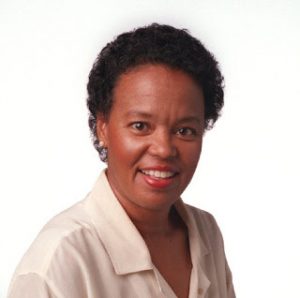 The ever-popular Authors Luncheon, to be held on Saturday, April 27 from 11:30 a.m. to 2:30 p.m. at Plates Café, will feature Ginger Rutland, playwright and former editorial writer for The Sacramento Bee. Ms. Rutland's play, "When We Were Colored, A Mother's Story," is adapted from her mother Eva's memoir of the same title. Many of our Sacramento Branch members may remember that Eva Rutland was one of our Authors Luncheon speakers several years ago, and Ginger Rutland accompanied her mother to the Luncheon.
"When We Were Colored, A Mother's Story," tells the story of a black middle-class family, progressing from the Jim Crow South, through World War II, the civil rights movement, the black power era, and finally to the racially blended families of today. Not only will our Branch members be able to hear from Ms. Rutland at the luncheon about the process of adapting a novel to a play, they will have the opportunity to go see the play as it will be performed by the Sacramento Theatre Company March 20-April 28 in the intimate Pollock Theatre, 1419 H St. Tickets are available by contacting the Box Office at (916) 443-6722 or online at tickets.sactheatre.org.
 Ginger Rutland moved to Sacramento in 1952 with her family. Her father was a civilian administrator at McClellan Air Force Base. Ms. Rutland attended McClatchy High School but graduated from high school in Germany after her father was transferred. After spending a year in Germany and a year in France, Ms. Rutland enrolled in and graduated from Howard University. She has worked for KCRA-TV in Sacramento as well as KRON-TV in San Francisco, where she earned an Emmy award for her documentary about the Diablo Canyon Nuclear Power Plant. In 1988, Ms. Rutland joined The Sacramento Bee Editorial Board as an Associate Editor. She currently lives in Sacramento with her husband, Donald Fields. They have a daughter and a grandson.
Please plan to attend this special event and learn about the challenges of transforming a book into a play and getting it produced. Please note that the election of our Branch officers for the 2019-20 year will also take place at this meeting.
There are two ways to register for the Authors Luncheon:
If you prefer to pay by check, download the registration form by clicking here and mailing it with your check to Dawn Boyd. See you there!