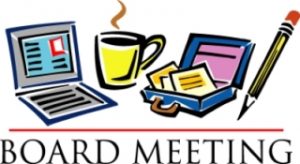 Here are the highlights of the March AAUW Sacramento Board Meeting:
Co-President D. Holmes announced that beginning this spring, AAUW members will be able to make their dues payments online, at least for National dues. More details will be available soon.
Nominating Committee representative N. McCabe presented the slate of officers that has agreed to serve as Board members for 2019-2020. The Board made and approved motions to allow termed-out officers T. Ardisana and K. Asay to continue in their positions as Secretary and Co-Funds Director respectively. (See elsewhere in this issue for the complete list of nominations.) The Branch election will be held at the Authors Luncheon on April 27.
Holmes reported that the Scholarship Committee will meet to choose next year's scholarship recipients on March 23.
Funds Co-Director K. Asay reported that Branch members donated approximately $8,800 in 2018, most of it designated to complete the fund honoring Branch member Alicia Hetman. Half of the $8,800 came in with dues.
Tech Trek Co-Director A. Gilreath reported that there are 12 applicants for the Tech Trek camp this summer, and interviews with the applicants will be held on March 23.
Program Co-Director C. Locke announced that the March 30 Branch program at the Sacramento History Center will include a tour of the archives and a display of some of the Branch historical documents. The sign-up deadline for the Author's Luncheon is April 17 for the April 27 event at Plates featuring journalist and playwright Ginger Rutland.
Speech Trek Co-Director S. Beck announced that Esther Joy Turay, a senior at Laguna Creek High School, won first place in the Speech Trek contest on Feb. 16. Esther will give her speech at the May 18 installation meeting.
Membership Co-Director L. Patterson reported that branch members who have completed 50 years as AAUW members this year will be honored at the installation meeting in May. The Board approved a motion to add a line to the membership application for members who are willing to provide financial assistance for underwriting luncheon fees or other costs for Branch guests, such as scholarship recipients, at meetings where fees are involved.