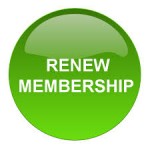 This May we honor three of our Sacramento Branch Members who have reached 50 years of continuous membership in AAUW and will receive their Honorary Life Membership certificate and pin. Our new Honorary Life Members are: Mary Gene Page, a graduate of USC with a Bachelor's degree in Radio and Television and UC Davis with an master's degree in agricultural economics; Jeannette Finn, a graduate of California State University, Los Angeles with a bachelor's degree in education; and Georgia L. Richardson, a graduate of California State University with a bachelor's degree in language arts. Congratulations, ladies!
Congratulations are also extended to Jane Cooley, Anna Storey and Ellynrose Sheehan, who have been awarded free national memberships for the 2019-2020 year through the Shape the Future program. All three women are demonstrating leadership and support for the Branch through their volunteer roles.
Please join us in welcoming new member Mary Conteh and returning member Kimberly McDaniel.
You should have received your membership renewal information in the mail recently. We would like to remind you that Dues Assistance is available if needed. You will find the process and an enrollment form on the Branch website.