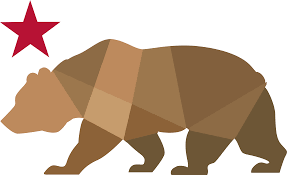 Greetings and happy summer from Amy Rose, your newly appointed Director of Public Policy. I come to you with several years of public policy research and analysis experience and a passion for increasing the economic well-being of women across the state. I look forward to working with you all and keeping you up to date on public policy happenings around the state.
In June, Governor Gavin Newsom signed a $215 billion state budget that included significant investments vital to women's economic prosperity, including extending paid family leave, continuing to expand health coverage, boosting investments in the K-12 and state higher education systems, and funding for housing affordability. Key highlights include:
The California Paid Family Leave (PFL) program allows caregivers to take up to six weeks of paid time off to care for a family member or bond with a newborn. Birth mothers are generally allowed another six weeks to recover from birth, for a total of 12 weeks. The 2019-20 budget agreement extends the duration of the PFL program from six weeks to eight weeks, effective July 1, 2020.
Extends, from 60 days to one year, the duration of Medi-Cal eligibility for postpartum care for women who are diagnosed with a mental health condition. A maternal mental health condition occurs during pregnancy or after giving birth and includes, but is not limited to, postpartum depression.
Increases Cal Grant awards for students with dependent children. The budget allocates $96.7 million to provide up to $6,000 for UC, CSU, and community college students with dependent children.
This month state legislators will return from their summer break, and I will be providing updates on legislative bills and proposals as they move through the policy process.