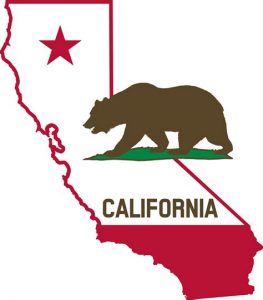 TECHNOLOGY PEER GROUP RETURNS
More than 30 representatives from at least 20 branches met in October via conference call to discuss communication needs related to the website, Facebook and Instagram management. The result is a rejuvenated Tech Peer Group.  By joining you can help our Sacramento Branch, as well!
Issues to be addressed:
Website concerns and interests:
Assistance needed in updating and optimizing websites using the AAUW National template, including mobile view and the acquisition of additional website tools (widgets)
Education on the availability of different security levels of access to websites
Access to and use of free online photos
Creation of standardized content for the website and Facebook
Discussion of why are we using a .net domain instead of .com or .org and the impact on operations
General:
Succession planning and password management to assure continued access to tools when people leave their roles
Education and discussion regarding why we need to consider using Facebook and Instagram in addition to having a website
Setting up donation buttons/tools on websites and within Facebook
Exploration of additional communication and event management tools such as Eventbrite, Nextdoor, and Meetup
If you would like to participate, please send an email to webteam@aauw-ca.org and request to be added to the group. A kickoff meeting will be held on Tuesday, Dec. 11 at 7 p.m.
LOOKING FOR LEADERS:  INTER BRANCH COUNCIL (IBC) AND BRANCH LEADERS TO SHARE THEIR STRENGTH (AND WISDOM)
Part of our role as California leaders is to ensure the continuity of our California State Board of Directors in their efforts to support the mission and our branches.
A Nominations & Elections Committee member will contact you and ask for nominations from your regions or branches. It's not too early to start thinking about nominating individuals with leadership talent and skills that will contribute to our state board.  In fact, we know you have it!  Please consider nominating yourself.
The AAUW California 2020 open board positions are:
Seven directors (2020-2022)
One secretary  (2020-2022)
Candidate nomination forms are due Dec. 1. Need more info? Click HERE or contact nominating@aauw-ca.org.
INTERNATIONAL ADVOCACY COMMITTEE
Indrani Chatterjee, International Advocacy Committee Chair, international@aauw-ca.org
REVISED INFORMATIVE WEBSITE
Click HERE for the International Advocacy page on the AAUW California website. It has a new design and a new purpose: to provide you with the latest news and information on issues relating to women globally.
Inside you'll find these features and more:
In the News: Recent articles about women around the world.
Branch Events and Programs: Branch events related to women's involvement in global issues.
Important Dates in History for Women: Includes "this month in history," and other featured dates.
Important Date: November 25, 2019, International Day for the Elimination of Violence against Women
Share your upcoming branch events related to International Advocacy by sending the details to webteam@aauw-ca.org for posting on the AAUW California calendar. Share past events by sending the details to international@aauw-ca.org.
SPECIAL PROJECT FUND (SPF)
Shelley Mitchell, SPF President, spf-ca.president@aauw.net
A REMINDER REGARDING CHANGES IN THE SPECIAL PROJECT FUND
The AAUW California Special Projects Fund (SPF) is a 501(c)3 tax-exempt corporation that
supports AAUW California projects (Tech Trek and Speech Trek) and AAUW California branch
projects and local scholarship programs. It serves as a pass-through fund, enabling projects
to collect tax-deductible donations from individuals and corporations, and from grants and
endowments, without having to establish themselves as a separate non-profit entity.
Now the new Special Projects Fund website has updated information and new forms. The current website also has an online form for contacting any of the SPF board members. Emails using prior SPF addresses will no longer be forwarded by the AAUW California office.