It's holiday season again
It's time to think about food, family, gifts, and … tax deductions? If you're like us, you're receiving requests for donations almost daily in the mail or in your email inbox. We hope that if you are thinking about making a tax-deductible charitable gift that AAUW Funds are on your list. We also hope that you have read our reports in the last two newsletters and thus are aware of the changes to the funds programs. If you haven't, a donation to the Greatest Needs Fund #9110 covers all the bases and is flexible, too. This fund has no specific earmarks, so it is available to be used by our national organization where it's needed most or to meet a new, unexpected need or opportunity.
Donations to 9110 can be sent to our branch's finance officer, Donna Holmes, 8725 Sotheby Court, Fair Oaks, CA 95628. Checks should be made out to AAUW and marked for Fund 9110 or the fund of your choice. To donate by credit card, go to AAUW.org and donate directly through the website.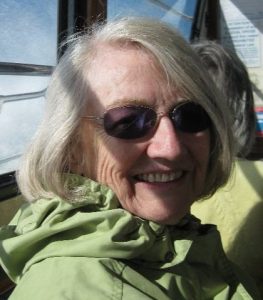 We also hope you are thinking ahead to the January Sacramento area InterBranch Council funds luncheon. This annual event will be held on Saturday, Jan. 25 at Plates. Come for good food, the fellowship of AAUW members from the seven local branches, a little gentle fund-raising, but mostly the opportunity to hear from AAUW grant recipients studying nearby. These are impressive women with sometimes difficult backgrounds but always lofty goals. It's thrilling to meet them knowing we've had a part in enabling them in their quests for equity for women and girls. Reservations will be due Jan. 18. Watch for the January newsletter or an e-blast. There will also be a silent auction for funds at the luncheon. If you have an item to donate, please contact Donna Holmes.
Thanks and Happy Holidays!