AAUW Sacramento – Empowering Women for 100 Years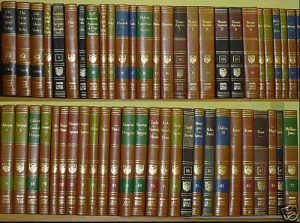 The Sacramento Branch of AAUW had a well-established Great Books Reading and Discussion section in the early 1970s led by Sacramento City College professor Catherine Patterson. When Ms. Patterson chose to retire from her long tenure as section chair in 1972, some members wished to continue this monthly section.
I was chairing the Book Sections groups that year and was asked to include Great Books. As reading good books has always been a personal passion, I agreed. This decision resulted in a more than 30-year commitment to the Branch and to those members interested in reading and discussing the great authors and ideas of the world as chosen by the University of Chicago professors Hutchins and Adler and published by the University's Great Books Foundation.
Reading texts from ancient and classical times, medieval, Renaissance, Elizabethan, Romantic, and modern eras including philosophy, religious writings, governmental treatises, drama, poetry, and more was most satisfying. More so were the shared inquiry discussions at each meeting.
Learning factual material, philosophical concepts, honing critical thinking and listening skills, and keeping the discussion on track kept me on my toes. I will always treasure the many people I met over the years as Great Books section chair. I say people, not just women, as some men joined and/or visited the Great Books section from time to time. It was interesting to see things from a male perspective, but most great ideas are not gender-specific.
I vividly remember that at the height of the Women's Movement we read Shakespeare's Macbeth. We departed some from the Questions for Discussion booklet that accompanied our Great Books series and posed the question, "Would Lady Macbeth have acted differently had she had the Women's Movement behind her?" This made for some lively discussion. There were many times when the selections were ripe for current analysis. Great ideas and concepts are timeless.
The core series is still published and used by many Great Books study groups. In the 1980s, a new series, "A Search for Meaning," was introduced. We covered that, as well.
I am now living on the beautiful Mendocino coast with a spectacular view of the Pacific Ocean just minutes from groves of majestic California redwoods and still enjoy reading and discussion, but there is no AAUW Great Books section or even an AAUW Branch here on the coast. However, my experience will always be with me, and I am grateful to Sacramento AAUW for that rich opportunity.