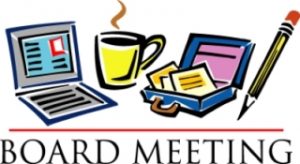 Here are the highlights of the February AAUW Sacramento Board Meeting:
 The Bylaws Committee presented two motions for recommended changes to Article X of the Branch Bylaws. The first motion would change the terms of branch offices from one year to two years. Seconded by J. Reiken, the motion carried. The second motion would add a new section to Article X designating staggered terms for all elected officers. The president-elect would serve for three years, one year as president-elect followed by two years as president. S. Beck seconded the motion, which carried. The reason for the proposed changes is to ensure continuity for the board. They will be presented to the membership for approval at the April annual meeting.
College/University Liaison G. Yost introduced Kahaulani Prodigalidad, a member of the Sacramento State AAUW Affiliate, who requested a loan of $950 to cover the cost of an annual license fee to present STARTSMART programs on their campus. Some of the funds may be reimbursed by the University. A. Scarlett presented a motion to approve the loan, $451 of the amount to come from the branch STARTSMART fund, and the balance to be taken from the branch reserves. L. Patterson seconded the motion, which carried.
Membership Director J. Stuter presented an idea for a starter membership fund to assist prospective members to join. After discussion Co-President L. Jordan asked Stuter to host a meeting about this idea and invite all branch members to discuss the idea further.
Scholarship Co-Directors L. Patterson and A. Storey reported that some members of the Scholarship Committee have expressed concerns that the financial information required of applicants is not sufficient. Another issue is whether to turn selection of the applicants over to a college or university in order to increase the number of applicants, but that may involve extending eligibility to men as well as women. The committee will be exploring options on both issues.
Speech Trek Co-Chair S. Beck announced that the committee expects five or six students to participate in the Feb. 15 contest.
Tech Trek Director J. Reiken reported that she is working to recruit an additional school from which students could be selected to participate in the program.