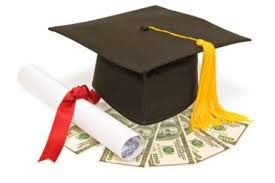 Meet AAUW Sacramento's 2020-21 Branch Scholarship Recipients by Molly Dugan and Cathy Locke
Zoom into the Sept. 12 Fall Showcase and meet AAUW Sacramento's 2020-21 branch scholarship recipients.
Thanks to the generosity of our members, Sidra Awais, Phuong Ly, Tiffany Joseph, Maria Carrillo and Elizabeth Adam will each receive $2,000 to assist them as they pursue degrees at Sacramento City College, American River College and California State University, Sacramento.
The Scholarship Committee thanks the many branch members who support the scholarship fund through annual donations and memorial gifts.
We also want to acknowledge the commitment of a longtime member who notified us that she has included a bequest to the scholarships fund in her trust. The member, who asked not to be identified, said she received scholarships that enabled her to attend college and she wants to pass it along.
She has specified in her trust that a percentage of her IRA account balance at the time of her death will be donated to scholarships.
"With the increased cost of a college education, scholarships are more important than ever," she said.