Membership Update By Bonnie Penix and Jan Stuter
Even in these challenging t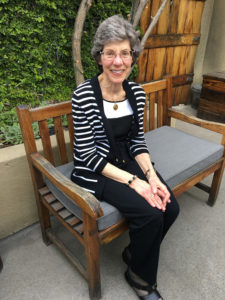 imes, we were able to come together on Zoom on Saturday, September 12, to present a successful Sacramento Branch Fall Showcase. We were reminded of our mission to advance women and girls through research, education, advocacy, and philanthropy. We shared more about our outreach programs and interest groups. And we met the dynamic young women who were scholarship recipients this year.
AAUW Sacramento Branch can be a connected community, inspired to contribute our time and skills in a meaningful way. Each of you can help expand our Branch  by sharing our goals with women you know: your sisters, sisters-in-law, daughters, granddaughters, their friends, your nieces, neighbors, coworkers. They are all potential new members who may want to join us. Please take the time to invite one of them to explore what we have to offer and what we do.  Men who support equity for women and girls, and are college graduates themselves, are also qualified to join.
We'd like to extend a warm welcome to these women who recently joined us:
Cristina Whitlock of Folsom, a UC Davis graduate with a BA in Sociology/American Studies,  MA in Social Work from CSU — new member
PJ Missman of Fair Oaks, a UC Davis graduate with a BS in Zoology — renewed after a five-year absence, dual member with CHAR
And this space reserved for:  your friend!   Remember, we are all part of the Membership Committee.
Jan Stuter & Bonnie Penix
Membership Co-Directors