Sacramento AAUW Public Policy Update By Arlene Cullum
The AAUW California Initiative Forum held on Oct. 14 was a resounding success!  Many thanks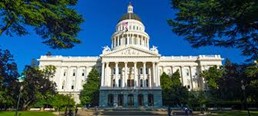 to Charmen Goehring for organizing the event and to CHAR for co-hosting with our branch. The 153 attendees heard the in-depth review and public policy analysis of our ballot initiatives from Associate Dean Moylan and students from McGeorge Law School.  Students and their professor responded to the many questions of the audience and provided additional clarity on the background, including supporters and opponents of each initiative.
Our dedicated Public Policy Committee met in October with the purpose of continuing our planning for the December district visits and completing a composite survey of public policy priorities to the State committee.  Our district visits to the offices of Pan, McCarty and Matsui will be open to all committee members, utilizing collateral from our websites, including the AAUW California State Public Policy Priorities.
The committee came to consensus on submission of general comments and changes to the priorities as follows:
The definition of all women should be inclusive of race, ethnicity, ability, sexual orientation and gender identification
Policies that support working families, including medical leave, family leave, quality and affordable child and dependent care
The vigorous enforcement of Title IX including Gender Equity in Education Act
Increase in access to quality, affordable health care services, including comprehensive family planning, prenatal care and postpartum mental health services
Freedom from violence and fear of violence shall include domestic violence
Support for United Nations programs should include principles of the Convention on the Elimination of All Forms of Discrimination Against Women (CEDAW)
The five legislative priorities submitted were economic security for all women, reproductive health, equitable health care, affordable housing and anti-racism.
At our next meeting, the committee will be reviewing talking points and collateral for the district visits.