President's Message By Angela Scarlett
As I write this, tomorrow is Thanksgiving. For many of us, this holiday conjures strong memories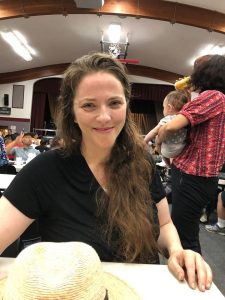 of food and family. In my case, I think of my mother's hot German potato salad, my oldest sister's slow-cooked beans, and my father taking one of many post-dinner naps in a recliner. When I'm not with family, I've been able to spend this holiday with good friends over the years, often with friends I've made in AAUW or my meditation group.
I will spend this Thanksgiving alone, calling family to check in with them. My hopes for all our members are that they are safe, healthy, and able to connect with family, whether that's digital, in small groups, or via the phone.
I also want to express gratitude to my fellow AAUW board members. Kim Rutledge and Gloria Yost are preparing a Holiday meeting to inform and provide a sense of celebration and fun on December 12. I hope you all can join us.
Be well. Know that you can email or call me if you have any questions or concerns.