2021-22 AAUW Sacramento Scholarships By Molly Dugan and Cathy Locke
Three Sacramento-area students have been selected to receive a total of $10,000 in AAUW Sacramento scholarship funds for the 2021-22 academic year.
Recognizing the increasing cost of a college education and the economic impacts of the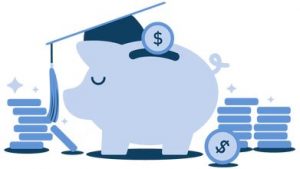 pandemic – including the loss of part-time jobs for some students – the Scholarship Committee opted to award fewer, but larger scholarships this year.
Scholarship winners Mariana Arellano, Merranda Kairn and Hassina Paiman stood out among the seven finalists.
Mariana Arellano, 33, plans to attend California State University, Sacramento, this fall, majoring in nursing. She is the mother of two children and is the first member of her family to attend college. Her goal is to become an ER nurse and eventually a nurse practitioner. Because the tuition at the university is significantly higher than at a community college, the committee decided to award Mariana a $4,000 scholarship, with $1,500 to be paid in the fall and $2,500 at the beginning of the spring semester.
Merranda Kairn, an accounting major at American River College, and Hassina Paiman, a nursing student at Folsom Lake College, were each awarded a $3,000 scholarship.
Merranda, 26, seeks a bachelor's degree in business accounting and a CPA license, with the initial goal of working as a state budget analyst. Her dream, long term, she said, is to be "the CFO of a respectable company." She is the mother of two children.
Hassina, 34, also has two children and plans to become a registered nurse. She said she would like to combine nursing experience with her interest in business to pursue a financial management position in the medical field.
We look forward to hearing from the three recipients during a virtual or in-person branch meeting this fall. Our thanks to branch members for your generous support of the scholarship program through regular contributions, memorial gifts and bequests. We are pleased to announce that one of the scholarships this year will be given in memory of longtime branch member and past president Ruth Ann Hines.