Fall Program Kick-Off is Happening Virtually on Saturday, Sept. 11 By Kim Rutledge and Karen Burley
Welcome to Fall at AAUW Sacramento Branch! We are committed to bringing our branch membership a robust array of programs in a virtual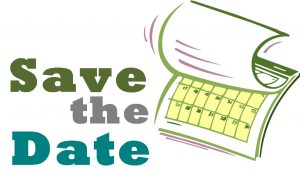 format, and hopefully some in-person events as well.
The branch program year starts on Saturday, September 11, with the virtual AAUW Branch Year Kick-Off from 10 am to Noon. This year we will have a joint session with our sister branch Citrus Heights American River (CHAR). We will highlight all that has been happening with Tech Trek, followed by planned programs, Interest Groups, and outreach programs for each branch.
Invite a friend who may be interested in joining our branch and log on to Zoom to learn what the coming year has in store. Registration information for this free event is available on Eventbrite by clicking here. (https://www.eventbrite.com/e/aauw-sacramento-branch-year-kick-off-tickets-168649706813 ) A Zoom link will be emailed to all registered members 2 days prior to the event. Please mark your calendars! This event is open to the public, so people who join on the 11th can join at a reduced rate.
As we look to December and beyond, we will assess whether or not we can return to monthly in-person branch events. Regardless of where we do our programming for the coming year, we promise to bring timely, compelling monthly programs to branch members. We look forward to seeing you on Zoom in September!
Here are all of the current program dates for 2021-22:
Saturday, September 11, 2021, 10 am – 12 Noon
Branch Year Kick-off and Tech Trek presentation, on Zoom (a joint meeting with CHAR)
Saturday, October 23, 2021, 12:30 – 2:30 pm
In-person Ice Cream Social and Scholarship presentation, Eastern Oak Park, Maple picnic site (the one closest to the parking lot), 3127 Eastern Ave., Sacramento
Thursday, November 18, 2021, 7 – 8:30 pm
Panel presentation on California's

child care workforce, on Zoom

Saturday, December 11, 2021, 11 am – 2 pm
Holiday luncheon, 

Northridge  Country Club

Saturday, January 15, 2022, Time is TBD
Speech Trek Challenge, on Zoom
Saturday, January 29, 2022, 2 pm – 4 pm
IBC Luncheon, on Zoom
Saturday, February 19, 2022 Time and Location are TBD
Speech Trek Contest, In-person
Wednesday, March 16, 2022, 7 – 8:30 pm
Panel discussion, Master Plan for Aging update, on Zoom
Saturday, April 9,  2022, Time and Location are TBD
Author's luncheon
Saturday, May 21,  2022, Time and Location are TBD
Installation of officers, Speech Trek winner, Named Gift and 50-Year Member Honorees