May Meeting to Celebrate Our Members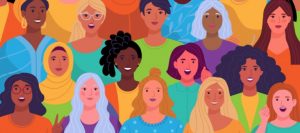 The AAUW Sacramento Branch will hold its May Meeting and Officer Installation May 20, 2023 at 11 a.m. at the Sacramento Dharma Center, 3111 Wissemann Drive, Sacramento. We will install our new president and vice presidents of programming, hear from this year's Speech Trek winner, and recognize our branch's named gift honorees and new 50-year members. We will also have a light lunch and enjoy the Dharma Center's back garden again, as we have the center until 1 p.m.
We encourage everyone to bring a guest or fellow AAUW Sacramento member who hasn't been able to attend an event in person. Please RSVP to Angela Scarlett at angela.scarlett@gmail.com or contact her on her cell phone (in our directory). If you would like to volunteer, don't hesitate to contact her.
We are excited to see our members in person May 20!
Membership Resource Guidebook
Click here for this handy guide on our branch has to offer and who we are
AAUW's Action Network
AAUW Sacramento encourages all members to actively support and engage with AAUW's national public policy directives to achieve equity for women and girls. To access AAUW's Action Network, especially the Two-Minute Activist, click here.
AAUW's Work Smart Program
To learn about and share AAUW's Work Smart Program, which provides women with tools to successfully advocate for themselves, click here. Help close the pay gap for women everywhere.