What's New with AAUW Sacramento
Voter Education Alert!!
Be prepared for November 3rd
Educate yourself about the California ballot propositions
On October 14, 2020, from 6:30 to 8:00 pm, AAUW Sacramento in partnership with AAUW Citrus Heights-American River is hosting a forum by students from McGeorge School of Law. The students will be providing pros and cons about each of the 12 initiatives on the ballot in the upcoming election on November 3rd.
Eventbrite registration information for this free event is available here. Register now to get your Zoom link for this event. Please mark you calendars! See you there!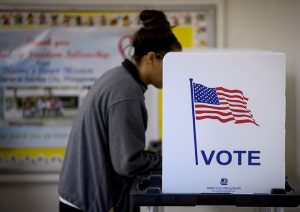 AAUW's Action Network
AAUW Sacramento encourages all members to actively support and engage with AAUW's national public policy directives to achieve equity for women and girls. To access AAUW's Action Network, especially the Two-Minute Activist, click here.
AAUW's Work Smart Program
To learn about and share AAUW's Work Smart Program, which provides women with tools to successfully advocate for themselves, click here. Help close the pay gap for women everywhere.