WINTER LUNCHEON RESERVATIONS ARE NOW CLOSED!
The "RIGHTS" Stuff Episode 4: The Right to Higher Education
Don't forget to join us as we honor our scholarship winners and listen to their stories.
In this season of giving we will support the Associated Students Inc., Sacramento and their Food Pantry for Sacramento State students with financial hardships and low food security.
When: Saturday, December 9 from 11 AM to 2 PM
Where: North Ridge Country Club, 7600 Madison Ave, Fair Oaks
Sacramento AAUW Presents This Year's Theme:
"The Rights Stuff"  2023-2024 Branch Programs
*** Lights, Cameras, Action ***
Be sure to check your latest issue of Capital Ideas for details and updates!!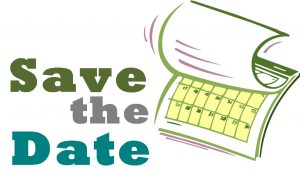 Saturday, December 9, 2023 – Holiday Luncheon with our Scholarship Recipients
Saturday, January 13, 2024 –  Speech Trek Challenge

Saturday, January 20, 2024

– Luncheon with AAUW Fellows

Saturday, February 10, 2024

– Speech Trek Contest by high school students

Saturday, March 16, 2024

– The fight for civil rights is active in a community near you

Saturday April 20, 2024

– The Right to choose what we read (Author's Luncheon)

Saturday, May 18, 2024 –

The Right to celebrate our year and ourselves
Rights we've already covered:
-Saturday, October 14, 2023 – The Equal Rights Amendment and Reproductive Rights
-Saturday, September 23, 2023 –  The Right to equal opportunity
–Saturday, November 4, 2023 – The Right to Personal Safety and Second Chances
Tool Kit for ACTION (as of October 2023): Click <here>.
Membership Resource Guidebook
Click here for this handy guide on our branch has to offer and who we are
AAUW's Action Network
AAUW Sacramento encourages all members to actively support and engage with AAUW's national public policy directives to achieve equity for women and girls. To access AAUW's Action Network, especially the Two-Minute Activist, click here.
AAUW's Work Smart Program
To learn about and share AAUW's Work Smart Program, which provides women with tools to successfully advocate for themselves, click here. Help close the pay gap for women everywhere.