What's New with AAUW Sacramento
March Program – Master Plan for Aging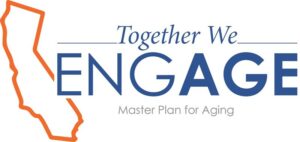 On Wednesday, March 24 at 7 p.m., AAUW Sacramento will host a panel discussion on the Master Plan for Aging and its five bold goals and twenty-three strategies to build a California for All Ages by 2030. The panel will focus on women's issues and equity considerations in the Master Plan.  We will be joined on Zoom by the following experts who helped shape the Master Plan: Amanda Lawrence, MPH (Project Director of the Master Plan for Aging at the California Dept. of Aging), Edie Yau (Director of Diversity, Equity and Inclusion for the Alzheimer's Association, N. California and N. Nevada Chapter), Ellen Schmeding (Chair of the California Commission on Aging), and Kiara Harris (co-founder of Sistahs Again with Grace & Elegance). 
Please register on Eventbrite here to attend this evening event. You will receive an email 2 days before the event with the Zoom link. Don't miss it!
Save the Date!  Jillian Cantor headlines April Authors Event
Mark your calendars for Saturday, April 10, 12:30 p.m. to 2 p.m., for Sacramento AAUW's annual "Authors Luncheon" – minus the luncheon in this pandemic year. Jillian Cantor, the best-selling author of 11 novels for teens and adults, will speak to us via Zoom from her home in Arizona. The virtual event will include a Q & A session with the author.
Cantor is known for her works of historical fiction, including "The Lost Letter" and "In Another Time". Her latest novel, "Half Life", is scheduled for release March 23 by Harper Perennial. In "Half Life", Cantor juxtaposes the real life of physicist Marie Curie with the life Curie might have lived had she chosen to marry her first love and remain in her native Poland. The novel explores how an alternative path might have affected Curie's life and the history of science.
This year's Authors Event is free of charge and members are encouraged to invite guests. Register on Eventbrite here, and you will receive an email 2 days before the event with the Zoom link.
AAUW's Action Network
AAUW Sacramento encourages all members to actively support and engage with AAUW's national public policy directives to achieve equity for women and girls. To access AAUW's Action Network, especially the Two-Minute Activist, click here.
AAUW's Work Smart Program
To learn about and share AAUW's Work Smart Program, which provides women with tools to successfully advocate for themselves, click here. Help close the pay gap for women everywhere.