Ice Cream Social in October!
We hope you enjoyed the Branch Year Kick-off and Tech Trek presentations on September 11th.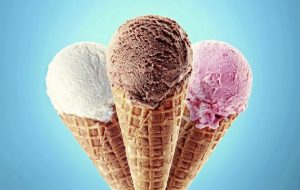 Coming up:
On Saturday, October 23, from 12:30-2:30, we will be having an in-person Ice Cream Social and Scholarship presentation. We are meeting at Eastern Oak Park, Maple picnic site (the one closest to the parking lot), 3127 Eastern Ave., Sacramento. Please bring proof of vaccination and a mask, and $8 to pay for ice cream.
For the complete list of 2021-22 program dates, refer to the "Save the Date!" blog article found under "Recent Posts".
AAUW's Action Network
AAUW Sacramento encourages all members to actively support and engage with AAUW's national public policy directives to achieve equity for women and girls. To access AAUW's Action Network, especially the Two-Minute Activist, click here.
AAUW's Work Smart Program
To learn about and share AAUW's Work Smart Program, which provides women with tools to successfully advocate for themselves, click here. Help close the pay gap for women everywhere.