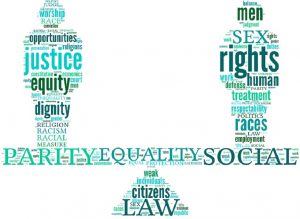 Saturday, February 17, 2018
9 a.m. – Noon
Cosumnes River College, Winn Center 150
Approximately 10 EGUSD High School Students are Expected to Speak on "How to Stand Up to Sexism?"
Don't miss this opportunity to hear young women and men address the topic "Stand Up to Sexism?" Students have six minutes to present a prepared speech with their ideas about personal and organizational efforts to end gender bias in our schools, our workplaces, our communities and our military. At the heart of the AAUW Mission, this topic should elicit some thought-provoking responses from young people who are just becoming aware of the historical and cultural barriers to gender equity.
Please join us to listen and reward our winner with a $500 check, 2nd Place with $250, 3rd Place with $100, and a possible Honorable Mention with a $50 prize. All students will be video-recorded, and the winning speech will be uploaded to YouTube, making it available for the State Semi-finals. By March 10, if our winning speaker is selected as one of the top three speakers, she/he will be invited to speak as a finalist at the Biennial Convention on April 28 at the Irvine Marriott. Those finalists compete for $500, $1,000, and $1,500 in prize money.
To help with Speech Trek or get more information, contact:
Please note: Speech Trek Contest is also a collection opportunity for the food donation drive for CRC Hawk Spot Food Pantry. We will collect donations to help students feed themselves and their families.