AAUW Sac Funds Update By Charmen Goehring
Many thanks to those of you who send in regular gifts to AAUW to help our beloved organization advance our mission of gender equity.
Making a regular monthly gift that is automatically withdrawn from your account is very easy to set up online. No more remembering to write the check! I love how easy it makes it to give on a regular basis and it also allows AAUW to plan for the contributions.
Those of you who attended the AAUW Annual Event — the Academy AAUWards on April 22– saw that Sacramento was the No. 6 branch statewide in overall contributions to the AAUW Fund!!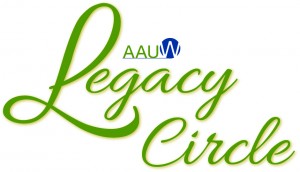 I would love to welcome more AAUW Sacramento members to the Legacy Circle.  Please reach out to me for more information!! Or go right to the AAUW website to enroll! It is easy, there are many options for leaving a gift, and you can feel satisfied that you are helping to ensure AAUW is around for years to come — continuing our fight for equity for women and girls.
Printable Newsletter Articles
Click here for Printable Newsletter Articles.