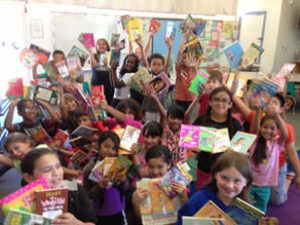 At the September Showcase, our second-year Kit Mahnke Scholarship winner, Christina Ibarra, introduced us to the nonprofit Love, Talk, Read. Christina, a Speech Pathology major at California State University, Sacramento, and the CSUS Speech Pathology & Audiology Department, are leading a major book drive for this program, which provides children's book to low-income families.
Since our branch supports education and selects a local group to help at our holiday party, we have selected Love, Talk, Read and partnered with CSUS to collect books. This is a team trifecta: our branch, our university partner, and our scholarship winner. To learn more about Love, Talk, Read go to lovetalkread.com.
We will have book collection boxes and flyers at our holiday luncheon, and Christina to tell us more about the program. Of course we will be happily collecting money for our own programs, as well: Funds, Speech Trek, Tech Trek and Scholarships!
Hope to see you on December 10th!
Donna & Marty