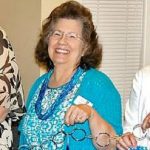 Our joint showing of Equal Means Equal with the Citrus Heights/American River (CHAR) branch on Oct. 10 was a great success. More than 100 people attended the two showings, including one American River College class and many community members. Many thanks go to Liz Jordan and her indefatigable team who showered the community with flyers and came out to help at the event. In preparation for the showings, Liz appeared on Insight with Beth Ruyak on Capitol Public Radio on Monday, Oct. 9. You can listen to the segment by going to www.capradio.org/news/insight/. Many attendees cited hearing her presentation as how they heard about this event.
Bravo Liz! Raising awareness of the status of the ERA is more important than ever.
More kudos to our Tech Trek Co-Director, Morgan Glover, who organized our representation in the Take Back The Night event on Oct. 14. Thank you to all who came out to help.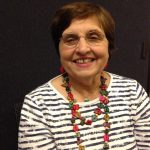 Deeper in Debt, AAUW's latest research on student loan debt, will be the subject of our next program on Thursday, Nov. 9. This should be an informative evening as we learn about the research and hear from a panel of experts on the latest developments and what our state is doing to make college more affordable. Once again a very timely subject, as student debt is prevalent in the news these days. As with all public events, anyone who joins at the event receives half off of National Dues, a savings of $24.50. We hope to see you there.
Mark your calendars for two events coming up soon. Our annual holiday party will be held on Dec. 9 at Northridge Country Club. This is always a fun event to start off the holidays. Then on Jan. 27, 2018, join fellow AAUW members from around the area for the annual Inter-Branch Council sponsored luncheon – another worthwhile event featuring recipients of our AAUW Funds fellowships. This year's event will be local for us as Plates is the venue. We know you won't want to miss either of these events.