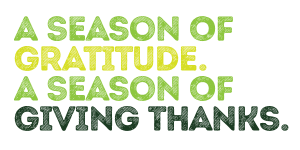 By the time you read this, Thanksgiving will have past, and it will soon be Christmas. This is a season for giving thanks and giving gifts, and for reflection. One thing I am especially thankful for is my membership in AAUW: 43 years, five branches and three states! Each time we moved, I sought out the local branch knowing I would find friends there. But more than that, I would come to know and understand my new community, to feel at home and to grow. AAUW gives me that and so much more.
I am thankful for all this organization has done for me, for all it has done for communities everywhere I've lived, for all it has done for women. Because of that, among the many gifts I will be giving this season is a donation to AAUW. The Alicia Hetman Research & Progress Grant (#4374) has yet to be completed in order to award stipends. The Eleanor Roosevelt Fund (#9170) uses its monies each year and always needs to be replenished. Fund 9110 is undesignated and can be used wherever needed. There are other options as well. If you're considering showing your thanks to AAUW and wondering how to go about it, contact me.
I'm so proud and grateful, I'm bursting to tell anyone who asks! Happy Holidays!