Branch Birthdays, Book Groups, and Printable Newsletter Articles
Click here for Branch Birthdays
Click here for Book Group books for December
Click here for Printable Newsletter Articles
Branch Zoom Account Access Available to Interest Groups
If you are leading an Interest Group, you can use the branch Zoom account so your group can meet virtually. You will not have the time restrictions of the free Zoom account, plus have access to more advanced Zoom features if you so desire. For more information, contact Karen Burley, whose contact information can be found in the AAUW Branch Membership Directory & Handbook. Happy Zooming!
Reflections about Women — Stories to Inspire and Educate — By Lisa Howard
With all that has happened in the past few months I find myself even more inclined to feel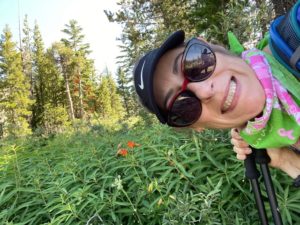 inspired by strong women.  I have watched and listened to a number of different stories that I have found inspirational and informative that I wanted to share.
First, I can't seem to get enough of Hilary Clinton. I admire her ability and drive to get things done.  Hulu has put out a four-part series titled "Hillary" that is like a visual memoir of this trailblazer who has lifted up so many women.  The trailer is here Watch TV and movies via Xbox, PS3, Wii and more | Hulu.  If that's not enough Hillary, she has also started her own podcast titled "You and Me Both with Hillary Clinton" where she continues to impart wisdom and lift women.  Her interview with our new Vice President Elect, Kamala Harris, is delightful.  Listen Free to You and Me Both with Hillary Clinton on iHeartRadio Podcasts | iHeartRadio.
While I am inspired by what strong women have accomplished, I am also reminded that there is more work to be done.  Another story that has been very impactful to me lately is the "NPR's Throughline" episode on The Shadows of the Constitution, which explains in clear terms why we must continue to advocate for women's rights and needs. It explains how the Constitution and Supreme Court interpretations of the Constitution do not actually protect things that we might consider basic rights, such as the right to have the police enforce a restraining order on an abuser.  The series The Shadows of the Constitution : Throughline also does a wonderful job of investigating the history of many different institutions, groups and systems that impact the shape of our world today.
I hope you enjoy as much as I have,
Lisa Howard