Interest Group: Singles Dining By Nancy McCabe
If you are a member of the Sacramento Branch of AAUW and are single, you are welcome and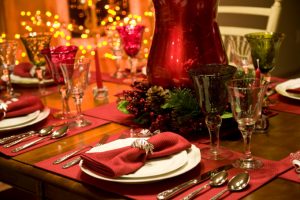 encouraged to join our dinner group. We have about 35 members and generally have eight to 12 dining together on the first Sunday evening of each month.
We began as an offshoot of the couples dining as there was a difference in the community of interests, like how does one survive without cooking! We vary from restaurants where you look up to read the menu or look down. Cuisine was our most important criteria before outside heaters rose to the top! We prefer to patronize locally owned businesses to support the community.
We share good conversation about AAUW activities, personal interests and who has the cutest grandchildren!
I am always open to suggestions about restaurants that are relatively accessible to everyone, are open on Sunday evening and have adequate parking. If you are newly single or have been so for a long time, email me (contact information can be found in the Membership Directory)  to be added to our mailing list and give us a try — we would love to get to know you better. Good food and good friends — it doesn't get much better.