Education and Social Change Focuses of November Program By Kim Rutledge
The November AAUW Sacramento branch program will focus on our organization's efforts to improve educational opportunities for women and girls. We will first hear from this year's AAUW Sacramento Branch scholarship recipients, who will tell us about their education and career ambitions. We also expect to hear from the women our branch sent to the National Conference for College Women Student Leaders (NCCWSL).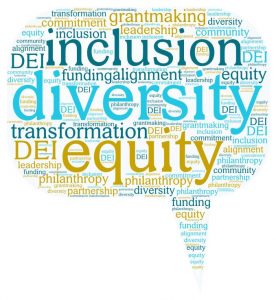 The program also will include a talk by new branch member Jennifer Krebsbach, who recently completed the eight-week AAUW National Social Change Ambassador Program. She will discuss how she first learned about AAUW and incorporated National's research into her thesis. She will also give an overview of what she learned in the ambassador program, starting with defining and exemplifying social change. She will go in depth to explain intersectionality and unconscious bias. The goal will be to identify how we as a branch can use these ideas to help us identify areas that can change at the local level, the work we can do as a group and also as an individual.
There will be a bit of lecture, some individual activities, and a discussion time to brainstorm action items toward diversity, equity and inclusion (DEI).
The meeting will take place on Thursday, Nov. 18, at 7 p.m. via Zoom. The Zoom link will be sent to all who register prior to the event by clicking on Eventbrite.