Applications Available for 2022-23 Branch Scholarships By Molly Dugan, Cathy Locke and Danielle Metzinger
AAUW Sacramento is accepting scholarship applications for the 2022-23 academic year.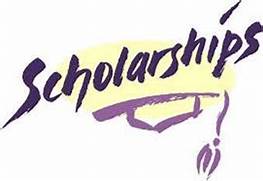 The branch is offering $3,000 scholarships to women age 25 and older who are pursuing their first baccalaureate degree at American River College, Cosumnes River College, Sacramento City College, Folsom Lake College, or California State University, Sacramento. The deadline for applications is March 1, 2022. 
Our scholarship program is listed on the financial aid office websites for the various campuses. Information also is provided to mentoring organizations, student services centers and community groups, including Women's Empowerment and Saint John's Program for Real Change. We encourage members to assist in outreach efforts by passing along information to other organizations and individuals that might be interested in the scholarship program.
Academic and other criteria for applicants are available at https://sacramento-ca.aauw.net/programs/scholarships. Applications may be completed and supplemental materials submitted using the link on the webpage. Prospective applicants may direct questions about the program or application process to the Scholarship Committee at aauwsacramentoscholarships@gmail.com.
We are grateful to all our members, families and friends who have given so generously to our scholarship program.