Programs: Looking Forward, Looking Back By Hedda Smithson
Sacramento Branch of AAUW Presents
Episode Four of "The Rights Stuff": The Right to Higher Education
Lights, Camera, Action!!
Saturday, December 9, 2023 11 AM
North Ridge Country Club, 7600 Madison Avenue
 AAUW Sacramento was founded in 1920. Some of us helped celebrate our 100th birthday on Feb. 29, 2020. One of the first projects these early members started was a scholarship program.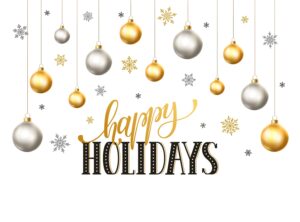 For our December gathering we will invite our current scholarship recipients — Elizabeth, Erin, Nichole, Wahida and Nataliia  to join us for lunch at the lovely North Ridge Country Club.
A choice of entrees will be offered and an opportunity to "take a future grad to lunch" by helping to pay for the lunches of our scholarship guests. There may be a chance to do other giving as well.
More information and how to RSVP for this event will be provided in an upcoming eBlast.
Recaps: September and October of the Rights Stuff
The first two episodes of "Lights, Camera, Action"  are "in the can". Both were SRO (standing room only!!). Running out of chairs is a good thing? Here are the highlights:
September 23 at the Arcade Library on Marconi Avenue
Members approved the budget for the 2023-24 membership year as presented in the September issue of Capital Ideas.
Seven Tech Trek campers shared stories of blood draws, food science, and playing with lights and sound at the Mondavi Center in Davis. Each received a Tech Trek bear.
Two National Conference of College Women Student Leaders participants told us what they had learned during three days of intense workshops and networking.
We learned how to be Membership Ambassadors and earn a star!!
New members include Susan Cox, Joyce Humphrey, Pam Harder, Kim McDaniel, Sasha Mowrey, Joy Allender and Tom Smithson. Be sure to watch for and welcome each to future events.
We were invited to join a group tour at the Sojourner Truth Museum on Oct. 7 for an African Marketplace, featuring live music, food, and shopping opportunities.
October 14 at the Sacramento Fine Arts Center on Gibbons Drive
Members from Sacramento and Citrus Heights/American River Branches met for more than a month to put together this program.
Representatives from Planned Parenthood Mar Monte spoke to us briefly about their local focus.
We listened to stories from The Abortion Chronicles and discussed what we heard.
We heard how medical students and doctors have had to make choices about their futures.
We learned about maternal care deserts both before and after the Dobbs Decision.
Each participant was given a packet full of information, including two pages of actions that each of us could take.
Our lesson in government included how amendments become part of the US Constitution and what we can do to have the Equal Right Amendment published.