Book Groups Update By Sharon Anderson
Reminder there is a "books" page under "Activities" on our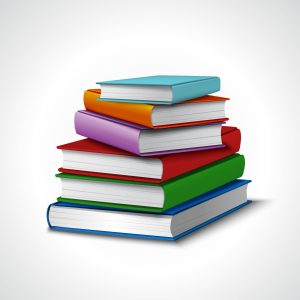 branch website (https://sacramento-ca.aauw.net/bookgroups/).  If you wish to see what others are reading, or get ideas for your book group or yourself, please find the books page and take a look.
Each book group has its own tab, by book group number.  (These book group numbers correlate with page 6 of the branch Membership Directory.)  On each list, the meeting days, times and coordinator are listed.  Feel free to call me if you have trouble locating it.
December Book Groups
Book Group 1:
No meeting in December; coordinator is Joy Clous
Book Group 2:
No meeting in December; coordinator is Carol Hayes
Book Group 3: 
No meeting in December; coordinator is Carolyn Meeker
Book Group 4: 
A History of the Index, by Dennis Duncan, on Dec. 13; coordinator is Pat Morehead
Book Group 6: 
On Earth We're Briefly Gorgeous, by Ocean Vuong, on Dec 18; coordinator is Kim Rutledge
Book Group 8: 
No meeting in December; coordinator is Diana Squire
Book Group 10: 
Holiday Party, on Dec. 21; coordinator is Sandi Schoenman
Book Group 12: 
Horse, by Geraldine Brooks, on Dec. 7; coordinator is Linda Cook
Our Favorite Books
From Book Group 3:
1. Mukiwa, by Peter Godwiin. A white boy growing up in Zimbabwe.
2. Klara and the Sun, by Kazuo Ishiguro. In the future we may have artificial friends.
3. Funny in Farsi, by Firoozeh Dumas. An Iranian family gets used to life in the U.S.
4. (3-way tie:) This is How it Always is, by Laurie Frankel, a family raising a transgender child; Our Missing Hearts, by Celeste Ng, in the future a boy loses his mother, who opposes the regime; The Hare with Amber Eyes, by Edmund de Waal, The rise of a rich European family.
Living Our Mission of Equity By Charmen Goehring
We hope you will join us in a monthly equity conversation where we look at our
own biases, seek actions we can take to attract diversity to our branch and
become better people in the process. Each month, we read a section of our
selected book then meet to discuss what we have learned, along with exploring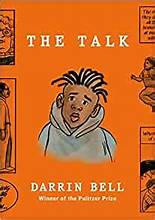 other issues related to race and equity. We meet the first Wednesday of each month from 7 to 8 p.m. on Zoom.
The Zoom meeting code is 737 420 3780 or you can join using this link: https://us02web.zoom.us/j/7374203780  We will discuss our

current book, The Talk by Darrin Bell, on Dec. 6 at 7 p.m. If
you have questions and to RSVP, please email Charmen at
charminme@yahoo.com.
Our book for January is Just Action: How to Challenge Segregation Enacted Under The Color Of Law by Richard and Leah Rothstein. We will read 1/3 of the book each month from January to March,