Living Our Mission of Equity By Charmen Goehring
We hope you will join us in a monthly equity conversation looking at our own biases and what actions we can take to attract diversity to our branch and become better people in the process. Each month, we read a section of our selected book then meet to discuss what we have learned, along with exploring other issues related to race and equity. We generally meet the first Wednesday of each month from 7 to 8 p.m. on Zoom. This is a joint CHAR/Sacramento activity and open to all.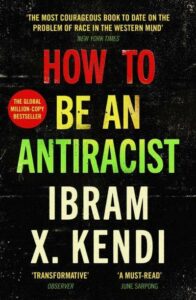 The Zoom meeting code is 737 420 3780 or you can join using this link: https://us02web.zoom.us/j/7374203780
We will discuss the second half (page 122 through the end) of our current book, "How to Be An Antiracist". by Dr. Ibram Kendi at 7 p.m. on Feb. 1. If you have questions and to RSVP, please email Charmen at charminme@yahoo.com.
Scholarship Application Time By Cathy Locke
Women attending UC Davis are now eligible for AAUW Sacramento scholarships.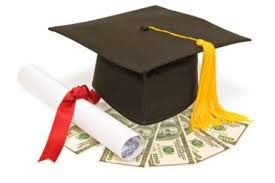 The branch board on Dec. 5 approved the scholarship committee's recommendation to add UC Davis to the list of colleges that scholarship recipients may attend. Previously, we have had to turn away otherwise qualified applicants who were transferring from a Los Rios Community College campus to UC Davis. Because UCD is a public university with a major presence in the Sacramento region, it is a logical option for community college transfer students.
The branch is offering $3,000 scholarships for the 2023-24 academic year to women age 25 and older who are pursuing their first baccalaureate degree at American River College, Cosumnes River College, Folsom Lake College, Sacramento City College, California State University, Sacramento, or UC Davis. Students must be Sacramento County residents at the time of application. The number of scholarships will depend on available funds and the number of qualified applicants. The deadline for applications is March 1, 2023.
Our scholarship program is listed on the financial aid office websites for the various campuses. Information also is provided to mentoring organizations, student services centers and community groups, including Women's Empowerment and Saint John's Program for Real Change. We encourage branch members to assist in outreach efforts by passing along information to other organizations and individuals that might be interested in the scholarship program.
Academic and other criteria for applicants are available at https://sacramento-ca.aauw.net/programs/scholarships. Applications may be completed and supplemental materials submitted using the link on the webpage.
Prospective applicants may direct questions about the program or application process to the Scholarship Committee at aauwsacramentoscholarships@gmail.com.
Thanks to the generous support of our members, families and friends, we are assisting five women who were each awarded $3,000 scholarships for the current academic year.