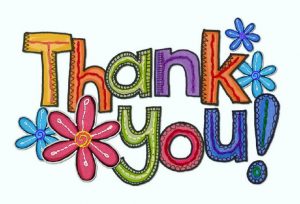 Did you know that $17,700 was donated to AAUW Funds by the Sacramento branch in 2017? That's a big reason we were able to complete our 100th Anniversary Fund. It also enabled us to honor six women who have given generously of themselves to this branch. Here they are (applause please):
Donna Holmes and Marty McKnew. Yes, they are two separate people, but for six years we have seen them as a pair, sharing the position of branch Funds Director and for 2017-18 sharing the presidency of the branch. It is appropriate that we honor them now because, without their effort, we would not have our Anniversary Fund. Marty came up with the idea, and together they made it happen. They convinced the board it could be done, and their enthusiasm inspired the membership and other branches to support it.
Marty was an active member in Salinas before coming to Sacramento. In 2007, she was California AAUW's Northern District Director; she followed that with a year as Sacramento branch Funds Director and a year as a co-president (2009-10). Donna has served the branch as treasurer (she was instrumental in getting us our 501(C)(3) tax status), hospitality chair and member of the nominating committee. As a reflection of her belief in the goals of AAUW, her family annually gives a generous private scholarship through our scholarship program. She and Marty began their partnership with Funds in 2012.
Ruth Burgess and Nancy Lawrence. Again, a pair, and it is as a pair that they are being recognized. Like Donna and Marty, they are equally deserving separately. Each has a long history of doing what's needed in the branch, whether recognized or not. Each has been a branch president, Nancy a second time when leadership was faltering in 2004-06. Each has delivered support and the benefit of their outside experience (Ruth's in her job in fundraising, Nancy as a leader with Girl Scouts and the Crocker Art Museum). When the need to complete the Anniversary Fund by 2020 came to their attention in 2015, Ruth and Nancy joined together to ask former branch presidents like themselves to pledge support, a five-year plan that jumpstarted the fundraising campaign and enabled it to be completed two years early.
May Ruth Lynch, Finance Director. The position of Finance Director is one that organizations often struggle to fill, especially with qualified officers. But our branch has been blessed with a retired CPA in that role for the last five years. May Ruth came to us from Atlanta, where she was active in her branch and in the state AAUW. Having worked with other volunteer and charity organizations, she immediately saw what Sacramento needed: our books cleaned up and our records made more professional. She also began training officers in how to use money and maintain and read financial reports. She did all of this with quiet equanimity and a touch of humor. The board gratefully voted to exempt the Finance Director position from the two-year rule in our bylaws, and May Ruth has cheerfully continued to serve in this vitally important position.
Barbara Smith. Barbara quietly earned her place on this list (so quietly she was overlooked when she should have been honored years ago) by willingly stepping up for the big jobs and doing them with a smile. She was co-president in 2006-07 and co-program VP the following year. She did funds in 2010, and nominating committee in 2011 and 2017-18. She continues to serve on the program committee. She is a 50-year member of this branch; some of the interest groups she joined and sustained are still going. For new members like me in 2000, she was one of the first people I could recognize by name because she was always there to make me feel welcome. In so doing so she showed that she cared about her branch and hoped I would, too.
A warm thank you to these six exceptional women.