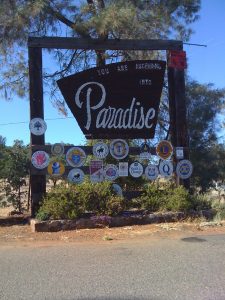 Everyone is aware of the terrible tragedy that has been unfolding to the north of us in Paradise California.  We have received the following message from AAUW CA:
Based on an email from Paradise branch member Carol Holzgrafe, nearly all of the of the 45 Paradise members have lost their homes or fear they are gone.  Three members, Mary Peterson, Linda Menicucci, and Carol Holzgrafe, have homes that have miraculously survived.
We realize that we can't use any branch or state money to help our members who lost their homes, but we encourage you to urge members as individuals to help.
There are three ways members can provide help:
Members can donate gift cards to stores such as Target, Penny's, Macy's, KMart, CVS, Rite Aid, Walgreens, Safeway, Walmart, Raley's, etc. Send any gift cards to our state office:
AAUW of California
1331 Garden Highway, Suite 100
Sacramento, CA 95833
AAUW CA manager will send them to a contact in the Paradise branch for distribution.
Paradise members need housing in Northern California. If you have any information about rentals, please contact Carol Holzgrafe at 530-774-4009 or email her at carol@holzgrafe.com.
Donate through recognized 501(c)(3) organizations
NVCF.org   The North Valley Community Foundation.
For animals: nvadg.org  The North Valley Animal Disaster Group. They rescued and are caring for a couple thousand dog and cats plus horses, donkeys, pigs, llamas, rabbits, birds, tortoises, pet snakes and more.
Jane Niemeier and Cathy Foxhoven
AAUW CA Co-Presidents