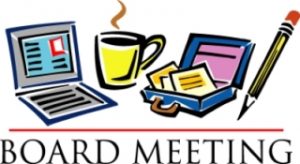 Here are the highlights of the December AAUW Sacramento Board meeting:
Co-President D. Holmes reported that AAUW California has resolved their tax status issues and has been classified as a public benefit organization again. AAUW California is working on plans for Equal Pay Day in April. Branch Public Policy Director A. Anglesey will follow up with state staff to obtain more details.
Holmes learned recently that branch presidents and Tech Trek volunteers will henceforth be asked to sign an MOU agreeing to the national rules regarding avoiding discrimination during the Tech Trek selection process.
Co-President L. Jordan reported that two members of this year's Nominating Committee are unable to serve after all and have been replaced by Michelle Hobza and Becky Anton. The committee will begin meeting soon.
Tech Trek Co-Director J. Reiken reported that though the branch project has enough funding for eight girls for next summer, because of space limitations they must stay with the six slots they currently have.
Program Co-Directors D. Dunn and C. Locke reported that the November meeting featuring Mindy Romero from the California Civic Engagement Project went well, although smoke from the Camp Fire may have limited attendance. Pre-registration for the Holiday Luncheon has reached 50 members and guests. Other upcoming events are the Interbranch Council (IBC) Luncheon on Jan. 26 and the Speech Trek contest on Feb. 16. Plans for the March meeting are not yet finalized.