The Scholarship committee has had the great pleasure of awarding five scholarships for the 2019-20 academic year. This is due to the generosity of members when renewing their memberships. Additionally, generous donors like Maggie Roth and Donna Holmes have funded memorial scholarships, and memorial donations made in memory of Ruth Burgess, AAUW member and former president who died in November 2018, helped make these scholarships available.
Three memorial scholarships and two branch scholarships, each for $2,000, will be awarded to these women at the Showcase on Sept. 21.
Athena Aviles is a California State University, Sacramento student in the Nursing program who will graduate in the spring of 2020.
Sidra Awais is enrolled at CSUS in the Accounting program and hopes to graduate in December 2020.
Brianna Delaney is enrolled at CSUS in the Nursing program and hopes to graduate in May 2020.
Emily Wirth is pursuing a BSS in Nursing through CSUS and Sacramento City College and hopes to finish in May 2021.
Asiya Yama is enrolled at CSUS, majoring in Communication Sciences and Disorders. She hopes to graduate in May 2020.
All the winners will have a few minutes to introduce themselves to members, speak of their goals, and express their gratitude to AAUW for the financial support that helps to make their goals reality.
We look forward to seeing you at the Showcase so you can meet these amazing women!
Thank you, Susana Mullen!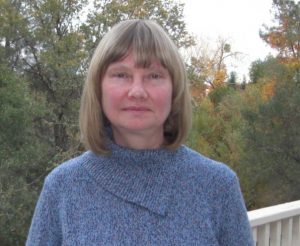 On behalf of the Scholarship Committee, I would like to thank Susana Mullen for her dedicated work as scholarship committee co-director. A member of the committee for several years, Susana accepted the co-leadership of the committee in 2016 and led us from the 2016-2017 to the 2019-2020 academic years. During her leadership, she directed the revision of the scholarship application. Applicants can now apply on paper or fill out the application online. In addition, she revised the process for assessing the information supplied on the application. She brought our work into the 21st century!
Her practicality, as well as her sensitivity and gentle manner, have been an asset to our work, and her commitment to AAUW scholarships is strong and heartfelt. As her co-director on the committee, I found Susana to be a wonderful source of wisdom and practical information. I have learned so much from her. Even more, she has become a good friend. We are delighted that Susana will remain on the committee and that we will have the benefit of her insight in the future.