Sacramento AAUW Public Policy Update By Arlene Cullum
Our stellar Public Policy Committee arranged for virtual meetings with three elected official offices in December: Congresswoman Doris Matsui, Assemblymember Kevin McCarty and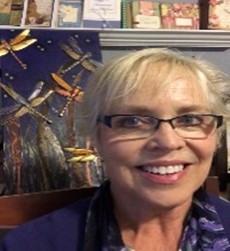 Senator Richard Pan.  It was an exciting opportunity for us to have a "Meet and Greet," in which an organization outlines its mission, public policy priorities and further strengthens the relationship with the elected official.  Sue Miller, co-chair for AAUW State Public Policy, joined us on two of our virtual visits.
At our meeting with Matsui's office, her Senior Staff for Women's issues was extremely interested in our collective issues.  She requested to continue the dialogue with us, be invited to AAUW forums in the future and be added to our newsletter distribution.  We learned that the congresswoman will be working at the federal level to enact policies to provide student loan forgiveness up to $50,000 during this current session, as well as other issues.  As a follow-up, she was provided with the presentation from the California Budget and Policy Center on the Women's Well Being Index.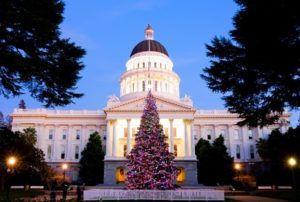 Our committee met with Assemblymember McCarty who informed us that he will be sponsoring bills in the areas of (1) access to early education for young children, (2) college affordability/student debt and (3) police reform.  McCarty reported that Assembly members have been requested by their leadership to limit the number of bills they submit.  He anticipates that the number of bills submitted this year compared with other years might be reduced by 50 percent.  He suggested that a focus of our organization's efforts should be the impact on the economic well-being of women of color who have been most impacted by the economic fallout of the virus through job loss.
Our last visit was with Sen. Pan's office.  Two of his staffers outlined some of Dr. Pan's priorities for the coming session: (1) promoting a Health Authority over Medi-Cal Managed Care Plans in our Geographic Managed Care model in Sacramento, (2) racism as a public health crisis and (3) coronavirus initiatives.  Dr. Pan is also extremely interested in early childhood education.  The director of his staff asked if AAUW would sign onto a letter of support for the Health Authority.  Sacramento AAUW was proud to endorse this proposal which was presented to the Sacramento County Board of Supervisors on Dec. 8, 2020.
The State AAUW Spring Lobby Day is just around the corner!  Jan. 8 is the last day to register for the event.  A webinar on "How To Speak To Your Legislator" Lobby Day training will be held on March 22, 2021 at 7pm.  Please sign up on the California AAUW website under upcoming trainings.  The State AAUW Lobby Day will be held on March 24, 2021.  More details to come!