Holiday Luncheon and Branch Meeting By Donna Holmes and Barbara Smith
The Branch Holiday Luncheon is happening on Dec. 11, 2021. Members and guests will gather at the North Ridge Country Club at 11 a.m.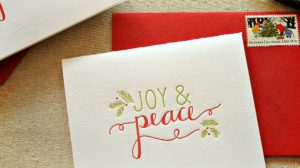 We know that everyone will be excited to meet in person again, but trust Gloria Yost and Bonnie Penix to challenge us with some theme-related conversation starters on each table.
The official business meeting will begin at 11:30. This is one of four official meetings required per year. Lunch will be served at noon, followed by our guest speakers.  See below for the menu options and reservation form.
Note that all reservations must be received by Dec. 1.
Continuing our tradition of providing gifts to worthy causes, members are asked to bring items to be given to recent Afghan immigrants through Deborah Sternin's Comfort Toys project, an outreach program based at the Highlands Community Charter School, which serves more than 1,600 Afghan students and their families. We will be collecting soft, cuddly toys, dolls, children's books, and coloring books and crayons.
Ahmad Ibrahimi and Lindsey Curtis, from the school, will be our speakers. They will tell us about their work and the Afghan community here. For more information about our speakers, please click here.
As per National AAUW and our board's decision, all attendees must show proof of COVID vaccination upon arrival. Our greeters will be efficient and friendly, but please respect this requirement for everyone's safety. No one will be admitted without proof of vaccination.
Menu:
Chicken Piccata OR Portobello Mushroom Ravioli
Both include Garden Salad, bread, and coffee, tea, or iced tea
Vegan available upon request
Seasonal candies will be on the tables for dessert
A No host bar available
Cost per person is $32.50, plus processing fees. Register and pay via credit card on Eventbrite here, OR by check payable to AAUW Sacramento sent to Donna Holmes. Donna's contact information can be found in the branch Membership Directory. You can use the registration form found here. Please be sure to indicate your meal choice: chicken piccata, portobello mushroom ravioli, or vegan. Also remember to bring your gift for Afghan children.
ALL RESERVATIONS MUST BE RECEIVED BY DEC. 1.