Scholarship Filing Period Extended By Cathy Locke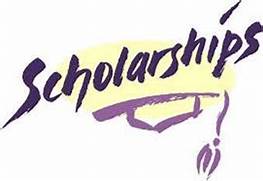 Due to technical difficulties that delayed posting the application on our website, we have extended the filing period for our 2023-24 branch scholarships to April 1, 2023.
A downloadable application package, including academic and other criteria for applicants, is now available at http://sacramento-ca.aauw.net/programs/scholarships.
We are offering $3,000 scholarships to Sacramento County women age 25 or older who are pursuing their first baccalaureate degree at American River College, Cosumnes River College, Folsom Lake College, Sacramento City College, California State University, Sacramento, or UC Davis.
Prospective applicants may direct questions about the program and application process to the Scholarship Committee at aauwsacramentoscholarships@gmail.com.
We encourage branch members to share this information with individuals and other organizations that might be interested in our scholarship program.
Legacy Circle by Charmen Goehring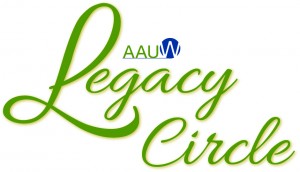 By making a planned gift to AAUW National, you become a member of the AAUW Legacy Circle and affirm your commitment to equity. These gifts — or bequests — are donations that you designate in your will, estate, or trust.
There is no minimum gift requirement to join the Legacy Circle, and the benefits are many. For example:
Planned gifts afford you flexibility to provide for your family and support AAUW.
Certain planned gifts may reduce estate or capital gains taxes.
Planned gifts need not affect your cash flow during your lifetime.
Certain types of planned gifts allow you to support AAUW while also providing income for the rest of your life — or a fixed income for a loved one.
The joy of knowing that your legacy gift will sustain AAUW's programs for years to come is the ultimate benefit!
To learn more, contact Nadia Daghistani at daghistanin@aauw.org or 202.785.7766. You can also contact Charmen Goehring, Northern CA Legacy Circle Liaison, at charminme@yahoo.com or Judy Horan, Southern CA Legacy Circle Liaison, at queenjah@pacbell.net.
https://www.aauw.org/resources/member/support-aauw/leave-a-legacy/