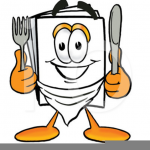 The Funds year begins with another opportunity to meet local AAUW grant recipients. In this case, we'll meet Kait Murray, who is using her Community Action Grant to support her campaign to increase girls' opportunities in the sciences, and Andrea Morgan, who received a Career Development Grant while she studies public policy and environmental engineering at UC Berkeley. They will be the featured speakers at the annual InterBranch luncheon at Plates, Saturday, Jan. 26, 11 a.m.-2 p.m. Reservations are $31, and payment needs to be received by Jan. 18. There will be no EventBrite or credit cards for registration. See the form linked here in the newsletter, and encourage your friends to go. Carpooling is a good idea because this is a popular event.
In addition to the speakers, the IBC luncheon brings together members of all the area's branches for conversation and sharing, which is another benefit of attending! It's also fun. This year, there will be a silent auction to raise funds toward the completion of the Alicia Hetman Research and Projects grant. If you have something you could contribute to the auction, let me or Donna Holmes know.
Sacramento Branch always has a good turnout for this event. Join us!