Membership Matters By Bonnie Penix and Jan Stuter
WELCOMING THE NEW YEAR
Happy New Year, and may 2021 be a healthy year for all!
AAUW CA advocates for increased access to quality, affordable healthcare, medical leave, family leave and affordable child care. AAUW also provides opportunities to advocate for women and girls to break through barriers. How spectacular is it, then, to realize that Vice President-elect Kamala Harris — a woman, a woman of color, a daughter of immigrants, a successful state attorney general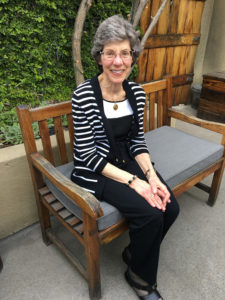 and U.S. senator — will soon assume the second highest office in the land!
Outright sexism is less common today than in the past, but research shows that unspoken bias still results in unfair treatment, especially for women leaders. Women are 50% of the U.S. population. Yet, we hold just 23% of the House seats and 25% of the Senate sets in the U.S. Congress. About a quarter of state legislators in the U.S. are women.
In 2021 AAUW will celebrate its 140th birthday, and AAUW CA its 101st. We will recognize these milestones together. Let's do that by inviting other women to join us. Why join AAUW?
To be informed: learn about the issues affecting our lives;
To do good: help women advance;
To feel rewarded: improve opportunities for yourselves and others,
Make new friends
Have fun!
Remember: we are all part of the Membership Committee. Invite your friends, co-workers, neighbors and relatives to join AAUW. More of us working together can advance progress for women in education, career opportunities, pay equity and public policy.
We can inspire young women to reach as high as Kamala Harris has — and higher. Join us for a new year of fresh possibilities!
CELEBRATING OUR NEWEST MEMBER
A very warm greeting in this new year to our newest member: Mary Kay Williams! She graduated from California State Polytechnic University, Pomona, with a B. A. in Social Science, followed by an MS in Education from the United States International University in San Diego, California. She is not new to AAUW, having previously been a member in the Vacaville Chapter in 2001. Mary Kay retired from a teaching career and currently resides in Folsom, California. She is a regular attendee of our Great Decisions III Interest Group. Continuing education in world affairs is one of the very good reasons to join AAUW! Thanks to AAUW local member and Finance Director, Liz Jordan, for referring Mary Kay for membership to us!