Branch Birthdays, Book Groups, and Printable Newsletter Articles
Click here for Branch Birthdays for April
Click here for Book Group books for April
Click here for Printable Newsletter Articles
Sacramento Branch Sends Three Students to NCCWSL By Gloria Yost and Liz Jordan
AAUW's highly rated National Conference for College Women Student Leaders, NCCWSL, is being held virtually this spring with a two-day program on May 25 and 26, 2021.  Because of the lower cost of a virtual event, our branch can send three young women who are excited to attend.
Serena Sotelo, a junior at CSU Sacramento, is from Oxnard, CA.  She is majoring in forensic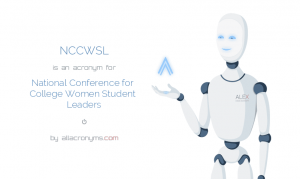 chemistry and hopes to get her master's in forensic science at the University of New Haven after completing her bachelor's degree.
Tiffiny Joseph, a sophomore at American River College, is from Sacramento and a current AAUW Sacramento scholarship winner.  She plans to transfer to UC Davis to work for a chemistry degree.
Another local Sacramentan, Ashley Jeffers, is a senior at CSUS who is graduating this May with a BS in women's studies.  She plans to begin applying for doctorate programs in women's and gender studies this fall.
Keynote speaker Brittney Cooper is associate professor of women's and gender studies and Africana studies at Rutgers University. She is a widely sought-after public speaker at universities throughout the country, and an in-demand commentator for radio, podcasts and television.  She is also an author.
In addition to hearing other distinguished speakers, attendees will participate in workshops on  leadership development, professional development, women's issues, and identity and diversity.
Seeking Applications for Commissioners
Sacramento County is making history this month for our women and girls by seeking applications for Commissioners on the newly created Sacramento

County Commission on the Status of Women and Girls. We invite you to celebrate women's history month by sharing this great news and/or applying to be an inaugural commissioner.  Applications can be found here as of today.
Women's commissions have a long and impressive history of advising California government leaders and the public on issues affecting the well-being and equity of women and girls. In addition to the California State Commission on the Status of Women and Girls, there are 26 women's commissions in cities and counties throughout California.  Each of these commissions advises its respective governing body and leads local efforts on a wide range of issues affecting women and girls. These issues include, but are not limited to poverty and economic security, safety, housing, health, education, business, and childcare.
In Sacramento County there are many effective programs supporting women, particularly with respect to domestic violence, homelessness, healthcare, and trafficking. A commission responsible for regularly assessing and advising the Board of Supervisors and the public about the status of women and girls will be an invaluable asset to already existing programs, including helping to identify gaps and opportunities for leveraging resources for women who continue to be disproportionately impacted by COVID-19.
It is our hope to seat a skilled and diverse Commission that truly represents the women and girls in our county. We are excited about this historic moment, invite your participation, and thank you for all you do to support women and girls.
Sincerely,
The Blue Ribbon Commission on the Establishment of a Sacramento County Women's Commission
Did  You Know?
Members can view more than 60 webinars on topics of Social Justice, Advocacy, Professional Development, STEM and Membership at AAUW.org.
AAUW's latest research effort is now available for download. "Factory Flaw: The Attrition and Retention of Women in Manufacturing" examines how a history of sexual harassment, unequal pay and opportunity denied drive women away from lucrative jobs.
Interest Groups
You can find out about the Interest Groups offered by the branch by looking at the banner on the home webpage (just under the branch photo) and clicking on "Activities". Click on "Interest Groups" and you will find a list of all Interest Groups, when they meet, and the group leader to contact for more information (email addresses and phone numbers can be found in the Branch Membership Directory and Handbook).
Some Interest Groups are taking a break during the pandemic, but a number are still meeting – virtually! According to the Interest Group Coordinator, Vicki Nicholson, here are the groups that are currently meeting:
All Book Groups
All 3 sections of Great Decisions
Art & Architecture
Film Fans
Reader's Theater
Travel
Feel free to contact a group leader to learn more about the Interest Group. They would love to have you join in!