Saying Yes Won't Kill You! By Donna Holmes
As we approach nominating committee time, are you afraid you will be called upon?  Don't be.  We are an organization with a common goal, and we all have a place.
Our branch is the perfect place to say "yes".  My first "yes" was to become the treasurer, now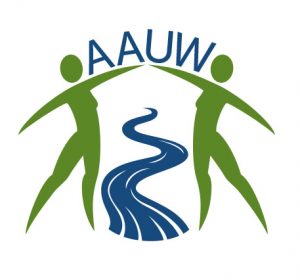 titled finance officer.  Mary Schneider asked me in the street in front of Cherril Peabody's house after a foster youth committee meeting.  I was surprised and asked why and was told that when she heard I taught algebra, she figured I could handle the math!  I was nominated from the floor at the April 2009 branch meeting and the rest is history.
So, the job was much more than I thought, but what a wonderful experience!  The outgoing treasurer, Dee Brookshire, held my hand every step of the way.  Our then presidents, Marty McKnew and Wendy Hayden, recommended we convert to a 501c3.  I took that on with a ton of help from Gloria Yost.  Sharon Anderson had become the membership treasurer, and we learned BDRs and ADRs together.
My second year, I was still working on the 501c3 with the IRS — it took 18 months.  My new presidents were Lisa Beauchamp and Gail Reed.  I was car pooling to board meetings with Barbara Smith, Gloria Yost and Sandi Schoenman.  Molly Dugan was our secretary, trying to keep everything recorded.  Cherril Peabody was chairing scholarships and I joined her committee.  When the 501c3 was approved, our branch went from awarding two $750 scholarships to awarding $2,000 scholarships – three, then four, then five and this past year, up to $3,000!
See all the names in the previous paragraphs?  All have become friends, some besties for life! That was 12 years ago, and there are so many more names/friends.  And it was all due to that first "yes".  Not only the friends — I have learned so much, I even can update a website.  My life is so much richer, and I am still saying "yes" whenever I am able.  Say "yes" to something and reap the rewards!  I said "yes", again, am doing Membership and Membership Treasurer this year and next with bestie Marty McKnew. The saga continues.