President's Message By Angela Scarlett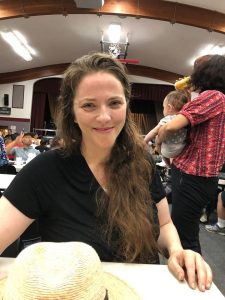 As you all know, the nominating committee could not find a replacement for me last year, resulting in my serving a third year as branch president. We also tried to find a replacement for our programs director. We will hold an official election during the April Authors Luncheon that we share with CHAR.
For this upcoming year, Nancy McCabe, who previously served as president six years ago, has agreed to step back in as president. After her presidency, she took over as the Sunshine coordinator from Jane Cooley. Since Nancy just had knee replacement surgery, this is a brave move on her part. She knows the branch is in need, and we are very grateful for her presence. If you have received a birthday card or condolence card this year, Nancy sent it.
For the newly renamed vice-president of programs, Hedda Smithson and Barbara Smith have both agreed to serve in this position. This position is critical for having meaningful and engaging mission-critical AAUW Sacramento branch meetings and building community and friendship.
Hedda and Barbara are also former branch presidents who have diligently volunteered for years. They will seek to expand the pool of volunteers who can help plan events for our monthly programs.
Thank you, Nancy, Hedda, and Barbara, for your service!