Board Games Interest Group by Ruth Werner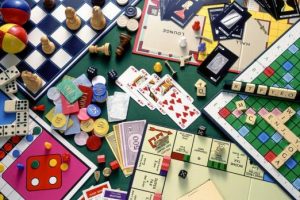 The AAUW Board Games group has not been meeting during the pandemic.  However, we will be giving it a try again and starting up in April.  We meet on the last Friday night of the month at 7 p.m. in a member's home.
It's a group that plays for fun.  We are not competitive.  We keep score sometimes and sometimes not — depending on the game.  The games we usually play are Mexican Train, Rummikub, Quirkle and Splendor, but are open to new games.  It's a great chance to visit and get to know your fellow AAUW members better.
Please join in the fun for a pleasant evening and escape from your daily routine.  Contact Ruth Werner – her contact information can be found in the Branch Membership Directory.