2022 CA Annual Event– A Real Adventure!
Calling all AAUW adventurers!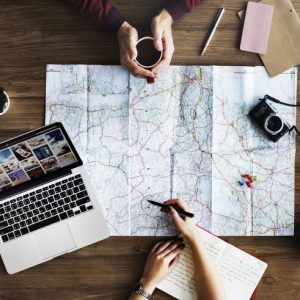 Grab your compass and join the expedition to AAUWLand at the AAUW Annual Event on Saturday, April 30th 9-3 via Zoom.  We will all be explorers, searching for new routes to connect to AAUW and its mission.
To launch the trip, the morning session will: 
Kick off with inspirational words from Gloria Blackwell, AAUW CEO, and Lisa Maatz, Senior Adviser, Ohio Citizen Action and former AAUW Policy Rock Star.
Focus our telescopes on the year's accomplishments.
Honor our AAUW expedition leaders with the announcement of the Named Gift Honoree, Equity Champion, and Top 10 Branch Fund Contributions.
Review our advocacy efforts.
Share important news and updates.
Hear inspiring words of the three Speech Trek finalists.
Listen to the hosts of the breakout sessions pitch their topics.
During the afternoon route we will:
Be introduced to the accomplished candidates for the 2022-23 board of directors.
Meet a dancing scientist, Jasmine Sadler, owner and founder, The STEAM Collaborative.
Honor the three winners of the 2022 Branch Activity of the Year Award and hear about what they did.
Award a Speech Trek winner.
Along the way, we will wind into unfamiliar territory. You will have the chance to venture out and "Choose Your Own Adventure" with a self-guided journey deep into the "topical" jungle of AAUW ideas that you might be interested in talking about.
There will be multiple Zoom breakout rooms hosted by Trail Guides, members who have offered to host informal conversations on topics they hope you might want to talk about.  No agendas. No PowerPoints. No handouts. We'll just network and share thoughts, stories, experiences, and maybe some debate. You will be able to move freely back and forth between breakout rooms to stay and share or take off and find another!
Don your pith helmet and register for Adventures in AAUWland! Click HERE to Register.