President's Message By Angela Scarlett
Hi all,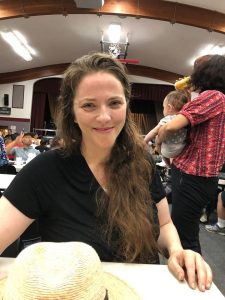 When I started my presidency, one of my goals was to make our branch's board meeting
minutes and financial documents available to all members.
To that end, Karen Burley, our communications director, worked with AAUW National to add a secured web page to our website. I wanted to remind members that this is now a resource.
If you haven't visited our website before (it's at https://sacramento-ca.aauw.net/), let me show you what the main landing page looks like: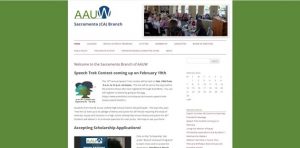 To navigate to the Members-only page, hover over the Membership link at the top and click on the "Members Only" link.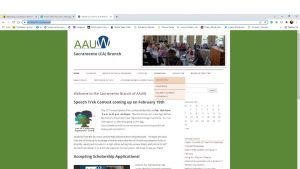 Once you are on the "Members Only" page, you will see a password prompt. I won't share this information here for security's sake, but you can reach out to Karen Burley or me for the password. Our contact information is in the directory.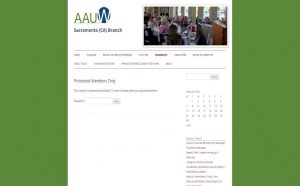 When you are on the page, you will see links for our current governing documents, other archives, board meeting minutes, and financial records. I want to encourage our members to use this secured page to familiarize themselves with our branch business and documents. We welcome feedback!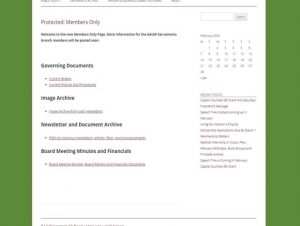 If you have problems viewing the screenshots, click here to view a PDF, which might help.
Thanks,
Angela Scarlett, Branch President