Five women to receive 2022-23 scholarships By Cathy Locke, Molly Dugan and Danielle Metzinger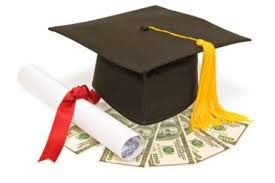 Five women have been selected to receive AAUW Sacramento branch scholarships to aid their educational pursuits during the 2022-23 academic year.
Only five completed applications were received this year, and after reviewing the applications and interviewing the candidates on Zoom, the Scholarship Committee agreed all five warranted our encouragement and financial support. Thanks to the generosity of our members and friends we are able to award scholarships of $3,000 each to Kamariah Alexander, Paola Mendez, Nichole Overbay, Hassina Paiman and Chelsie Williams.
Kamariah Alexander, 31, is a political science major at American River College. She is a single mother with a 3-year-old son and is employed as a legal file clerk. Her job, she said, has inspired her interest in pursuing a law degree. "Being a single mother and a full-time student, all while being employed full time is difficult," she said. "I have the greatest motivation in the world to keep going, and that is my son."
Paola Mendez, 26, transferred from East Los Angeles College to California State University, Sacramento, this spring. She is majoring in political science and journalism. She hopes to work in public policy development, particularly policies to aid people who are homeless, or as a journalist covering public policy. Noting that her family experienced homelessness when she was growing up, Paola said, "My life has been surrounded by grief and loss as well as by wants and needs, but being so close to the homeless community has put my own life into perspective. I now strive to become a voice for all those people. I want to be the blessing that I wish I would have had in my childhood."
Nichole Overbay, 29, is raising two children and majoring in kinesiology at American River College. "My dream has been to become a physical therapist since a car accident left me very incapacitated at 17, yet lucky to be alive," she said. "I was greatly impacted by my physical therapist, who gave me incredible hope for my future in my very first meeting with him. I will never forget the life that he gave back to me that day, and I hope to give someone, even one person, that kind of hope to heal and live one day."
Hassina Paiman, 35, has been selected to receive our scholarship for a second year. She is a nursing major at Folsom Lake College and mother of three children. Hassina came to the United States from Afghanistan. "I worked with the American Embassy in Afghanistan, which was dangerous for women, and the job had to be kept secret for myself and my family's safety," she said. In addition to her studies, she has served as an ESL tutor at Folsom Lake College. She hopes to combine a nursing degree with her interest in business to work in the finance and management sector of the medical field.
Chelsie Williams, 33, is majoring in biological sciences at Sacramento City College. Her grandmother's struggles with memory loss sparked Chelsie's interest in researching neurodegenerative diseases. She said she also is passionate about art and would like to pursue a career as a biological illustrator. "I want to unlock the depth that I believe scientific illustrations can and should project," she said.
We look forward to hearing from each of the recipients during a virtual or in-person meeting this fall.
Our thanks to branch members for your generous support of the scholarship program through regular contributions, memorial gift and bequests.