Happy Summer to All Our Members! By Karen Burley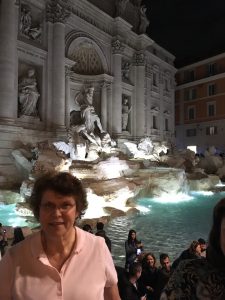 Wishing all our members a great summer! May you find ways to stay cool and have some fun! While it may appear we are all taking a break over the summer months, your branch leadership team continues to work on your behalf, planning an enlightening and enjoyable year for our members starting in September. Please continue to tell your friends and acquaintances about all the benefits of AAUW membership and that we would love to have them join us.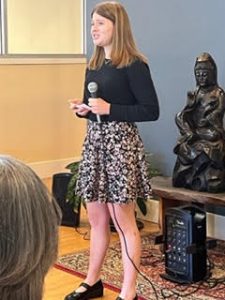 In case you missed our in-person May event, we were able to hear Maren DeMille, our branch Speech Trek winner and state 4th place winner, give her speech in person. Her speech on the topic, "Has the US lived up to its pledge of liberty and justice for all? Would requiring the study of diversity, equity, and inclusion in a high school setting help ensure liberty and justice for all?" seems ever so timely given current events in our nation. It was wonderful to meet Maren and her mom in person.